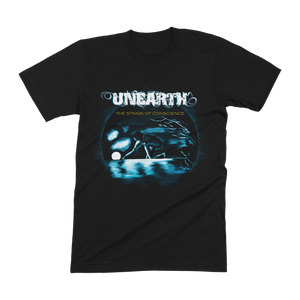 Screen printed front on 100% cotton shirt.
In stock and ready to ship
Items typically ship in 5-7 business days.
You will receive tracking information as soon as your order is shipped.
If ordered with the "The Stings of Conscience Vinyl this item will ship in Mid May when the vinyl arrives from the pressing plant.  (Delayed from the previously announced Mid-March ship date).  To avoid shipping delays on the cloth items they must be ordered separately.
For any questions about your order, please contact us here!
For a size guide on how this will fit click here